Cops routinely find themselves underwater. The best manage to keep their heads above the surface. But even for a strong swimmer like Officer Ben Sherman, the undertow can be tricky.
Ben was certainly cynical this week. Last week he was compared to the Dalai Lama; but this week he's "I ain't no social worker." That was a really big difference from one week to the next. We thank Ben for taking his turn at showing off his body. Kaya, the waitress that gave Ben her phone number last season, shows up again as his girlfriend at the pool.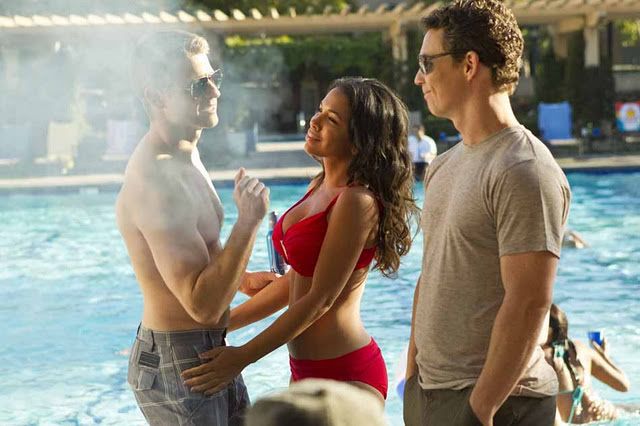 The pace of this week's show was great - lots of one-scene stories that could be interspersed with the longer story lines. The show went by very quickly this week and it sure seemed as though there were twice the commercial breaks.
Dewey was his usual crass self in the XXX store: asking Tang and Cooper what they are into; motor-boating the "tig old bitties; confessing he likes BBW (big, beautiful women), and comparing them to a moped.
It's really great seeing Cooper so happy, healthy, and laid back. Tang won't let him drive? Huge guy tackles and fights him? Dewey is being an idiot as usual? Tang won't answer his questions? It doesn't bother Cooper at all. He doesn't have the responsibility of a boot and he doesn't have to drive. He's drug-free and pain-free. He can sit on the passenger side, do books, and just smile. Because hey - he's back on the street.
Tang apparently does not know yet that Cooper is gay. When Cooper mentions Mary Pickford, Tang asks him if that's an ex-girlfriend of his.
Dorian is realizing that working as a detective is not exactly what he expected. He feels for the man they've arrested and talks about how easy it is for evidence to disappear. Lydia explains her viewpoint - that the current judicial system is the best we've come up with so far. And that no one person should be judge and jury. But then, as she glances at the evidence, she tells Dorian that she's going to get some coffee. Is she testing him? Or is she complicit?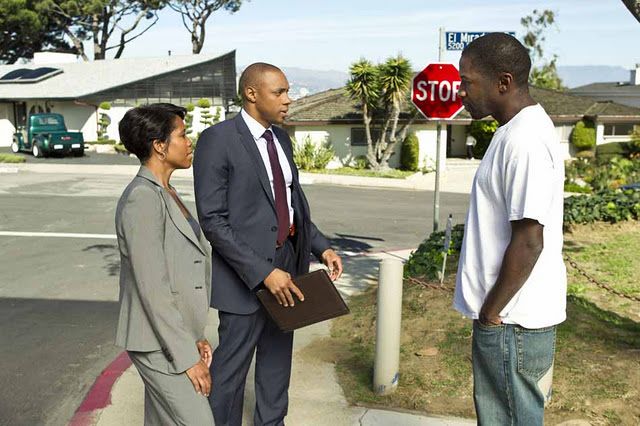 Did anyone else think that Sherman would have the hooker smash her crack pipe, like Cooper did in "Discretion" in Season three?
Officer Jones said that he joined the force because a SWAT officer name Randall Simmons visited his school. Randall Simmons was a real LAPD SWAT officer. He was the first LAPD SWAT officer to be killed in the line of duty February 2008. Read more about Officer Simmons
here
.
Lydia and Dorian read a news article about their suspect's wrongful imprisonment. The writer of this episode, Cheo Hodari Coker, is the name on the byline of the article.
There were a lot of great quotes this week:
Captain Rucker: "And we kick ass until we smell shit."
Sherman (quoting Cooper from the pilot): "Look sharp. Act sharp. Be sharp."
Cooper (to the naked running guy): "How's it hanging, brother?"
Dewey: "It's like riding a moped. It's fun as hell until someone catches you on one."
Lydia (to Dorian): "Guilt never surprises me. Only innocence does."
Another great episode from our favorite show. It just keeps getting better and better.